To the serious ikebana practitioner, the clipper (hasami) goes beyond being a mere tool. It is an extension of the hand and becomes part of one's existence. A special bond forms between clipper and practitioner, deepening as they mature together. An important word of advice: unless you really, really have to, never borrow an ikebana practitioner's personal clippers. It's like...you wouldn't borrow someone else's wedding ring, right? It's the same feeling.
The traditional steel ikebana hasami has no spring grip and is just heavy enough to mean business. Black oxide finished to protect against corrosion (but you must still take care of your hasami and keep them dry.) The cuts are clean and precise, even against the sturdiest branches. One pair is probably all you'll need for a long time.
All our ikebana clippers are made in Japan.
HASAMI 110 Advanced Clippers 49.00
Genzo brand.Made from alloy tool steel in black oxide finish. Rivet type joint. 165 mm. Leatherette case.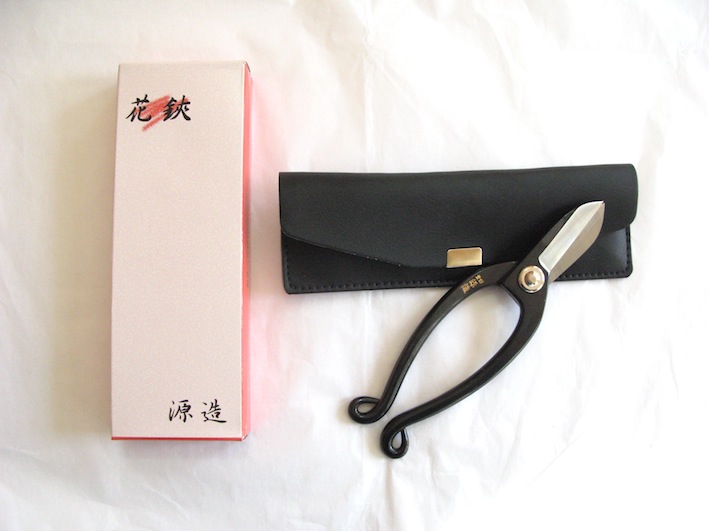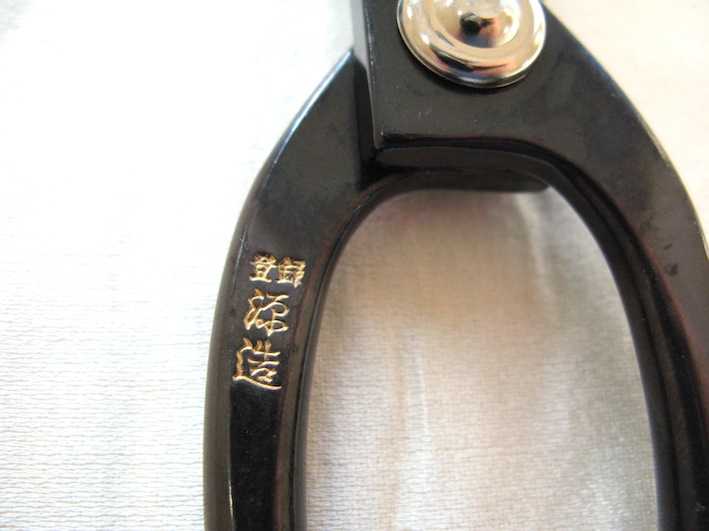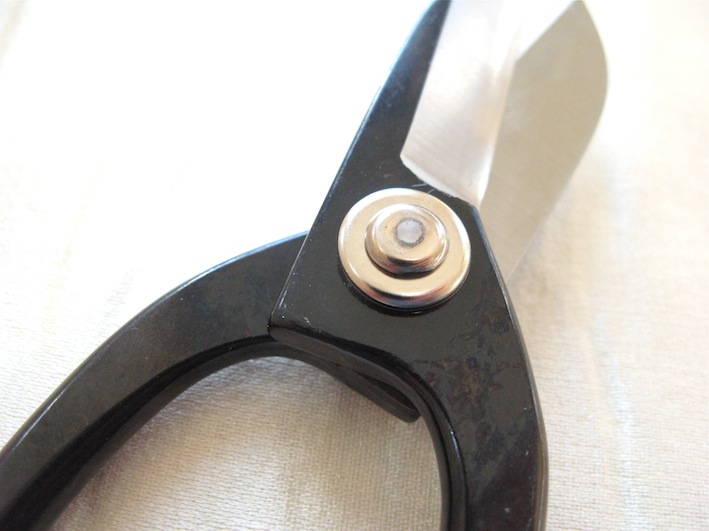 HASAMI 400s Stainless Steel Clippers 69.00
Genzo brand. Made from sub-zero treated high carbon stainless steel. Rivet type joint. 165 mm. Leatherette case.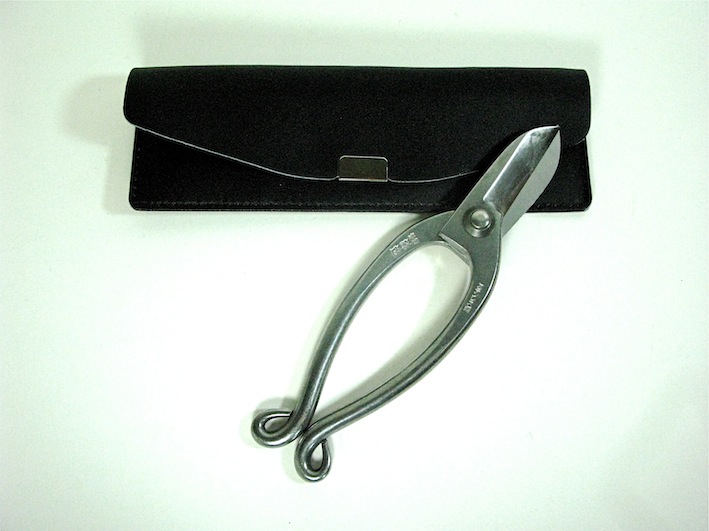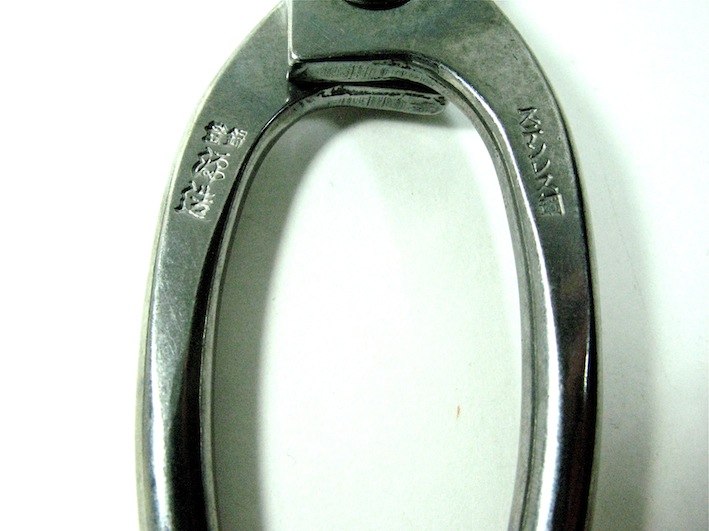 HASAMI 600 Professional Clippers 79.00
Genzo brand. Made from Yasuki Aogami blue paper steel* in black oxide finish. Nut-and-bolt type joint. (The nut-and-bolt joint allows the user to adjust the tightness of the clippers.) 165 mm. Leatherette case.
*Yasuki Aogami blue paper steel is produced exclusively by Hitachi Metals, Ltd.. based in Yasugi-shi, Shimane-ken. This city has been Japan's steel-making (tatara) centre since ancient times. The high quality iron sand of Shimane has been used to produce Yasuki Hagane, the steel of the samurai sword.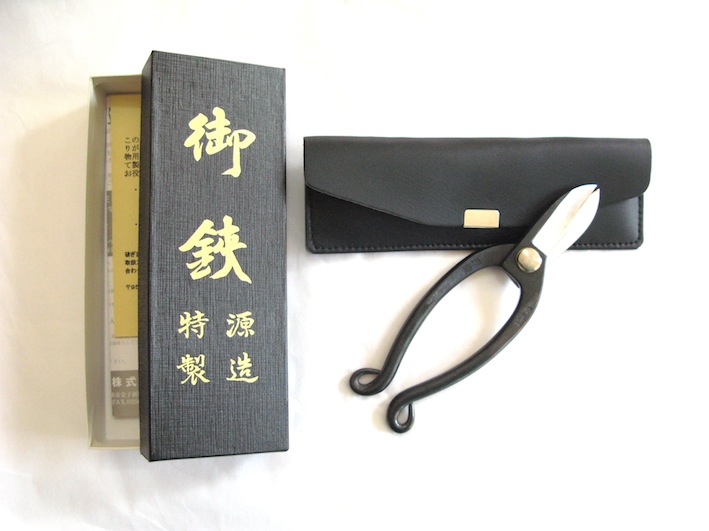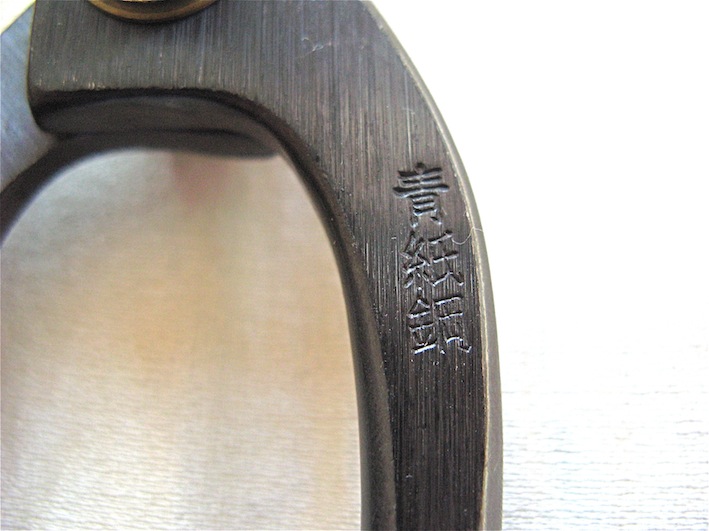 HASAMI 352 Modern Clippers 49.00
Sakagen brand. Fluoropolymer coated blades. Lightweight. 170 mm. Leatherette cover. Good design. The groove is perfect for the index finger. Very comfortable to use! *CURRENTLY OUT-OF-STOCK*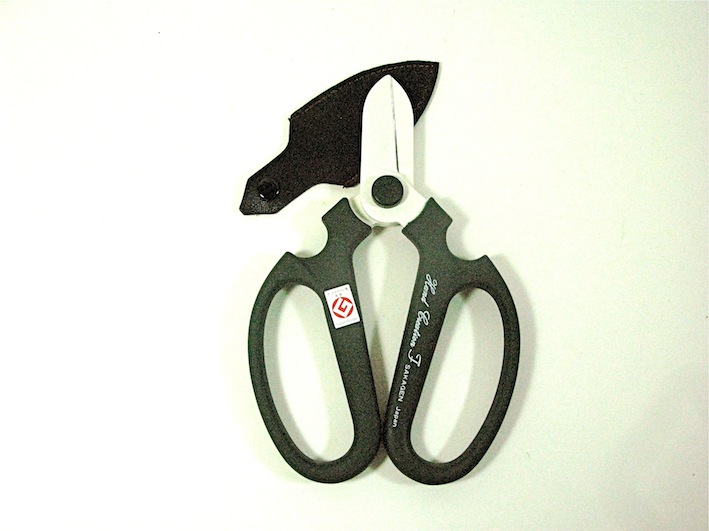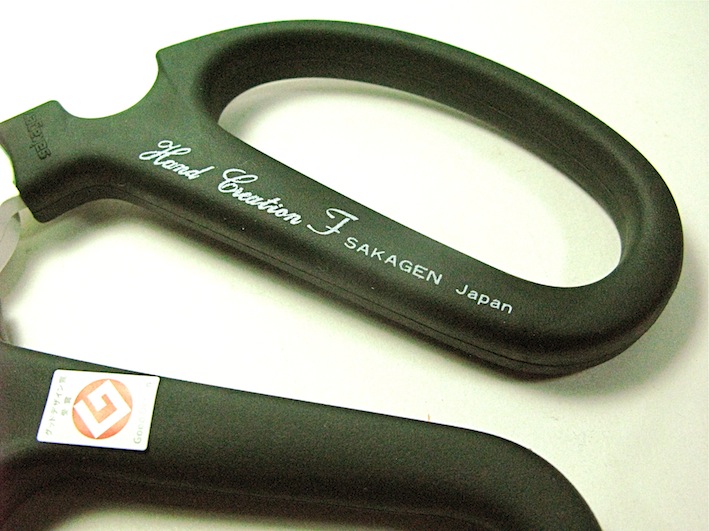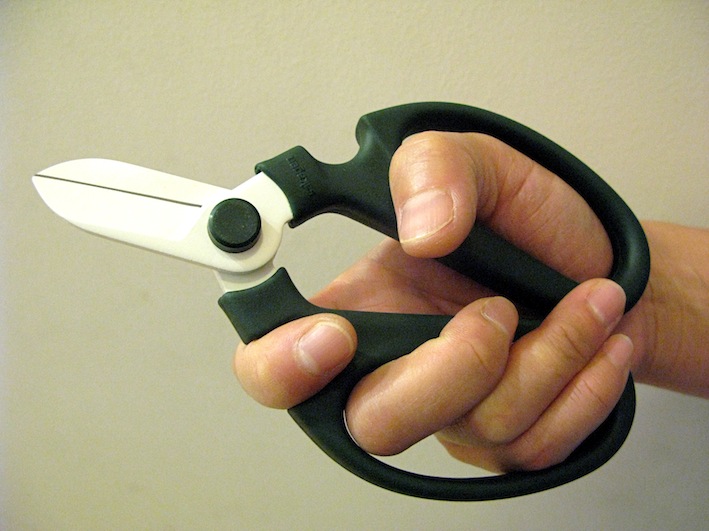 Protect your clippers, your things, and more importantly, yourself! Synthetic leather. Available in black or red.