Does your Mom have a sweet tooth? Our chocolate truffles in a can could be the perfect Mother's Day gift! They're no ordinary cans either.
This is a tea canister that we've wrapped in Japanese paper with a chiyogami accent and an ornamental mizuhiki (Japanese paper cord) crane ornament. Makes an elegant gift! Each can contains 10 different truffle flavours.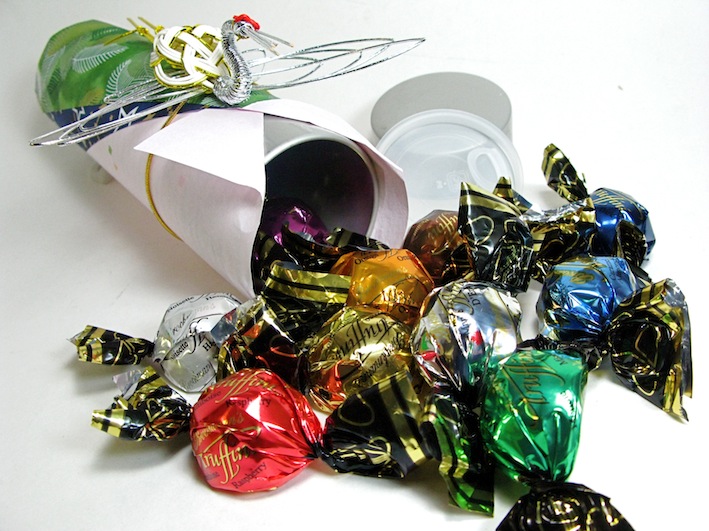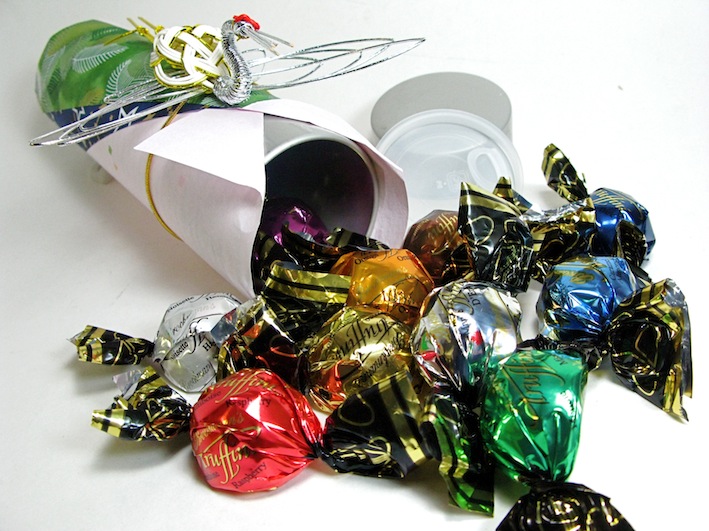 Or, you may prefer the cute lucky cat cans....in two styles. Same contents: 10 different truffles inside.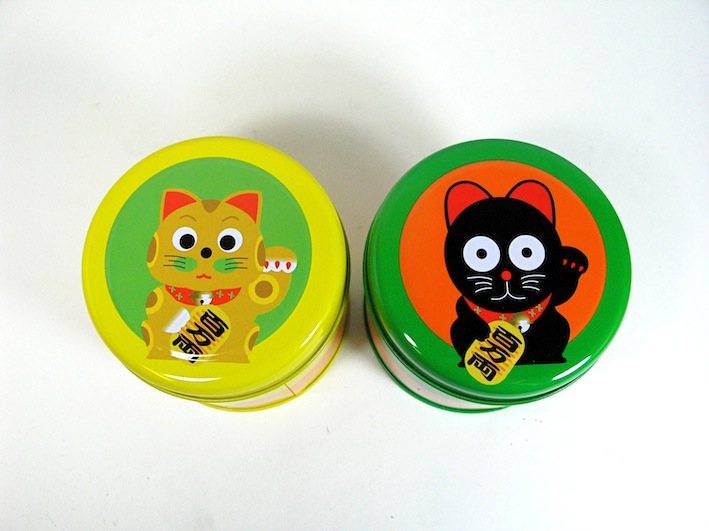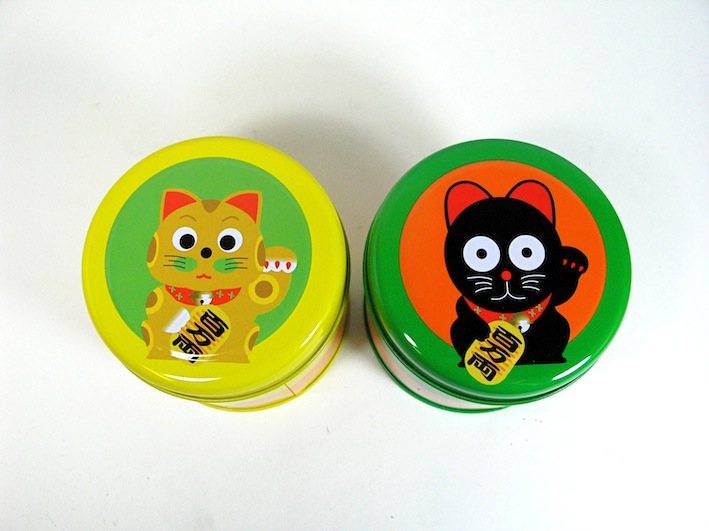 The chocolate truffles are made by Truffini of BC, Canada. They are very popular in the West Coast but apparently very few places have them in the East. By the way, they are the same guys who make our Matcha Chocolate bars. We happily taste-tested each truffle too and can confidently say that they are good! http://theikebanashop.com/blog/shop-log-taste-testing
Here are the truffle flavours. (Note: Caramel Mocha not included in the cans.)
http://www.truffini.com/truffleflavors.html
And when the truffles are gone, re-use the cans!
Available at the shop. Chocolate made in Canada. Cans made in Japan.
Long-Life Crane can 14.50 ea
Lucky Cat can 11.50 ea
All prices in Canadian dollars and subject to HST where applicable.
(All photos by the ikebana shop. All rights reserved.)