There has been recent news that radiation has been detected in Japanese tea leaves produced in Minami-ashigara City, Kanagawa Prefecture. Certainly a cause of concern but this place is still far away from Kyoto, where our tea is produced. But to be prudent, the Kyoto Tea Industry Cooperative Association had this year's new tea crop tested for radiation. Result: NO RADIATION DETECTED. On top of this, our tea farmer went the extra mile and commissioned an independent test to check specifically the new tea crop produced in 2011 on their farm. Result: NO RADIATION DETECTED.
Copies of the certifications are reproduced here.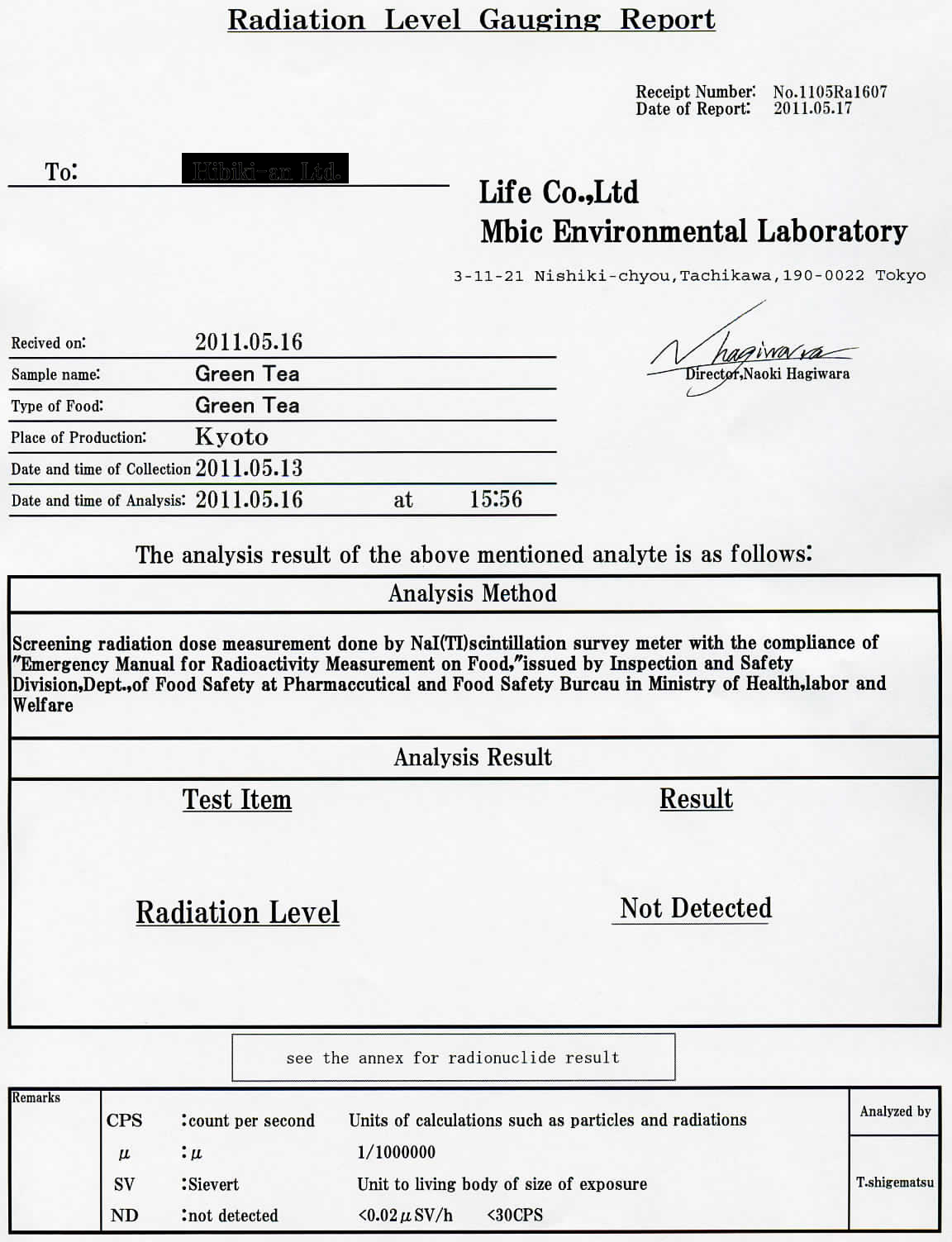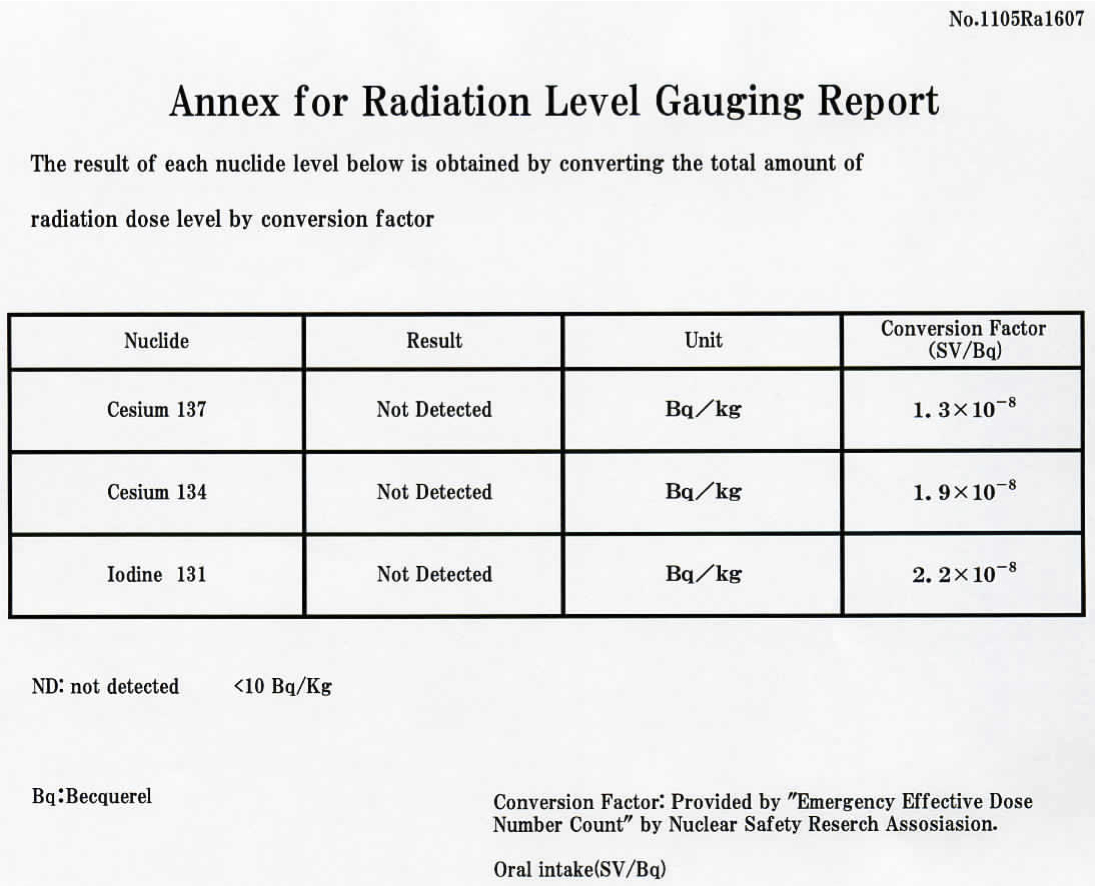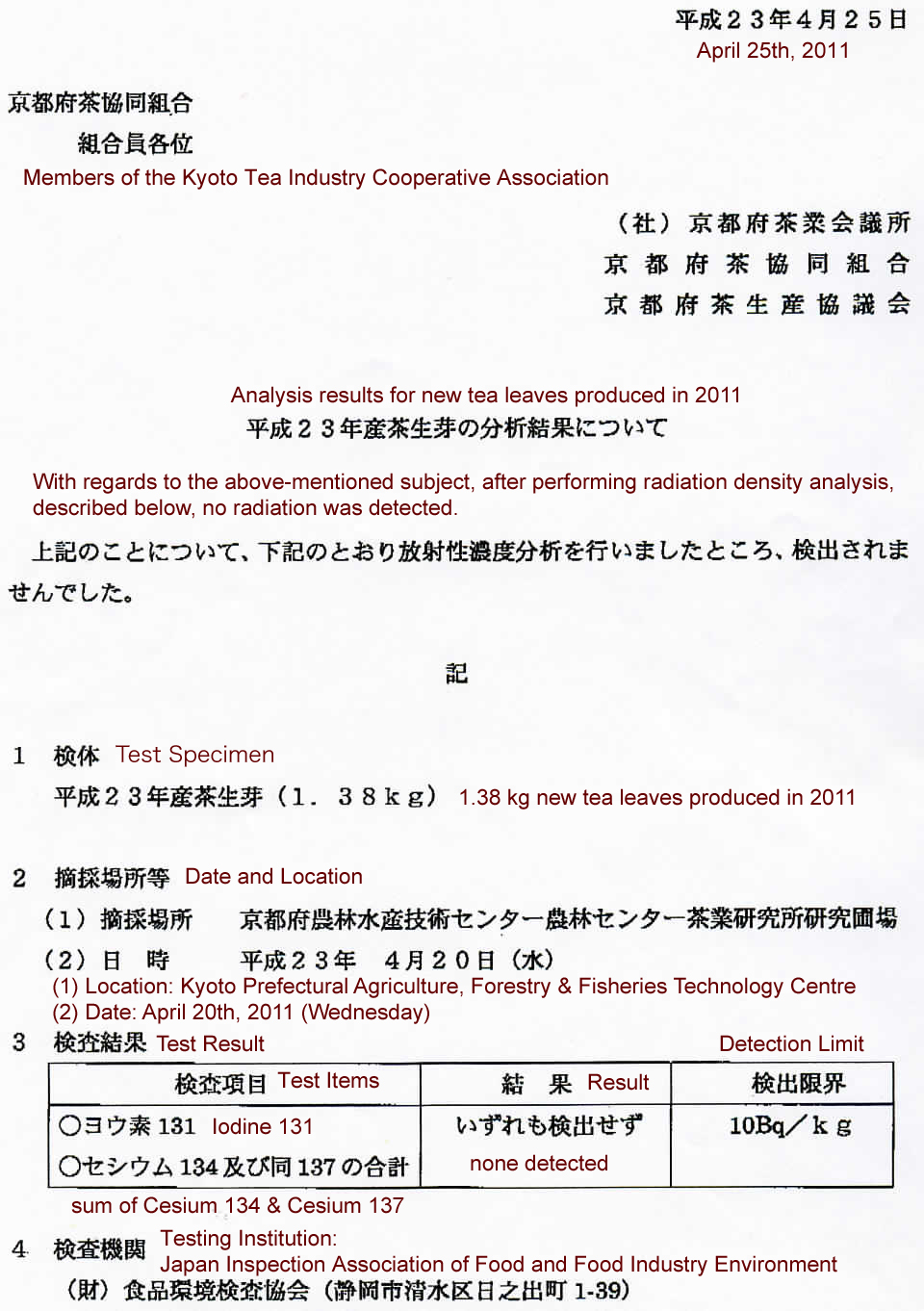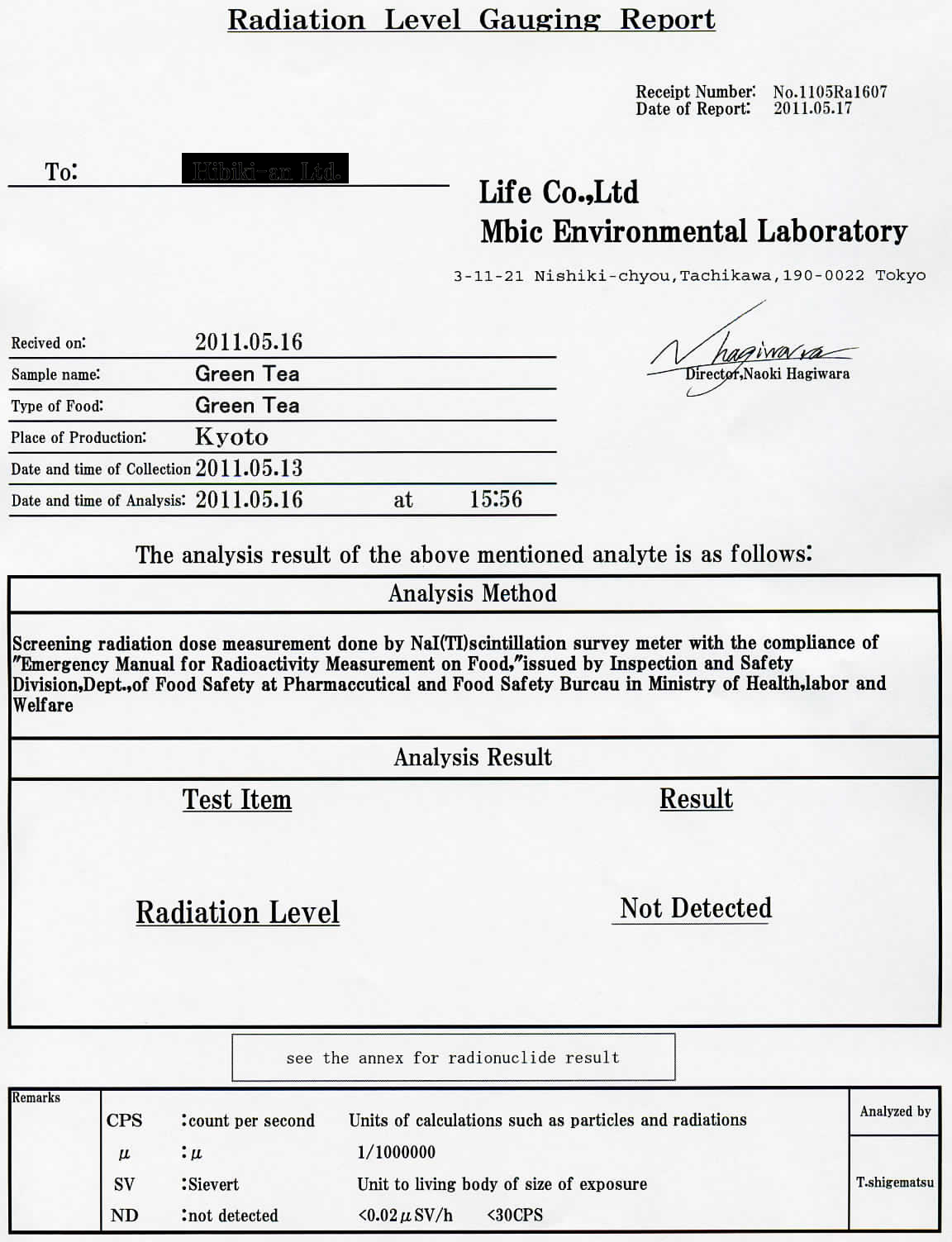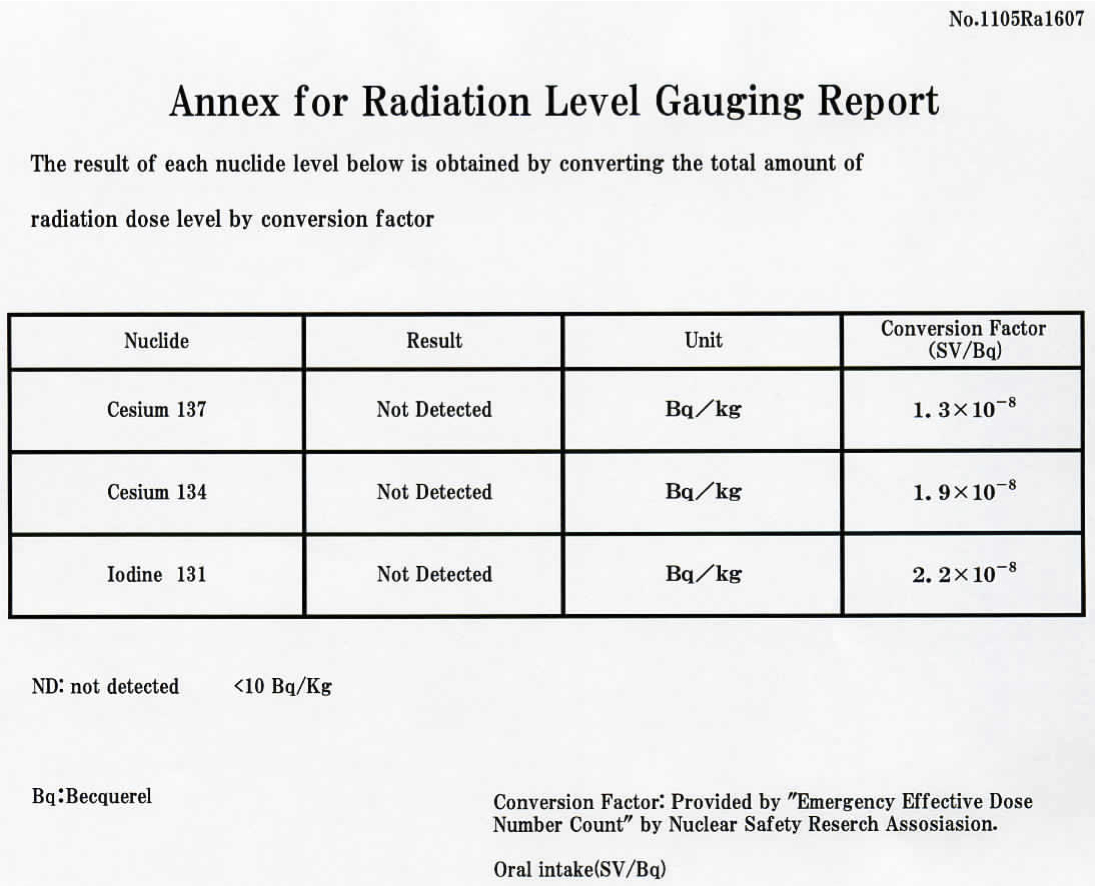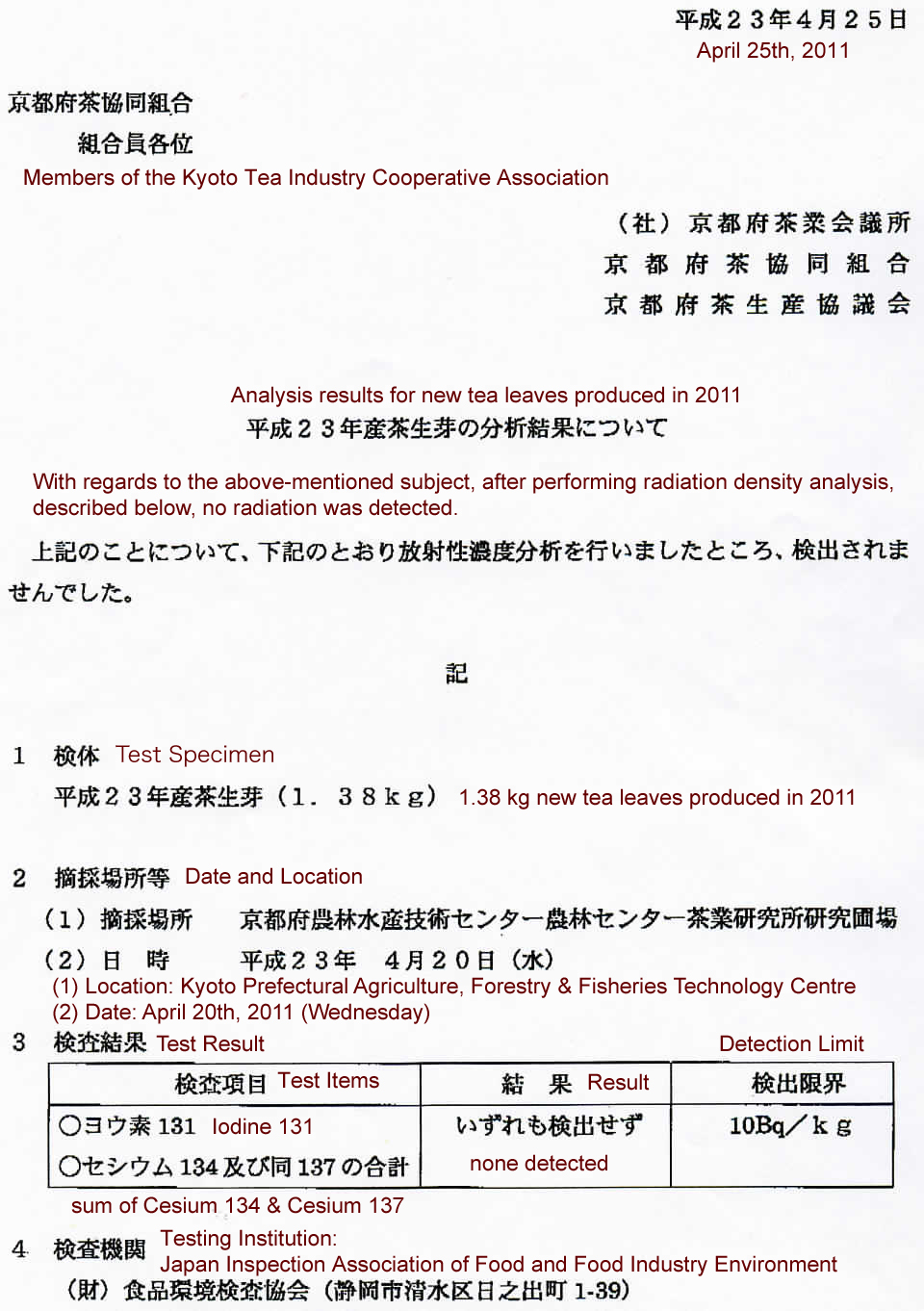 We do our best to provide correct information. But in the end, it is up to each individual to choose what to believe. If one is not comfortable with Japanese tea at this point in time, we well respect that. What we can promise is that we will not compromise safety and quality.
And by the way, at the time of writing, all the tea being sold in our shop are from last year's harvest. So far, we haven't ordered any new harvest tea yet. We will make it known to you when we start putting 2011-harvest teas on our shelves. [See also "Part 1" of why our tea is safe: /theikebanashop/our-tea-is-safe-part-1]