What an enjoyable afternoon we had at Mahone Bay last Sunday! Thank you to everyone who participated in the ikebana workshop. We hope you enjoyed as much as we did. Special thanks to Susan and Lynn who made this workshop possible.
Before the workshop, Susan and Lynn brought us to a great spot. They braved the mosquitoes to gather branches. Miyako was able to give them a few pointers on how to choose branches for ikebana...something we cannot teach in the studio!
We held our workshop at the Mahone Bay Centre--a grand, old schoolhouse building. We loved the way the wooden floorboards creaked at every step!
FIrst, Miyako gave a demonstration.
Then, participants get to try it themselves. Ladies, pick your branches!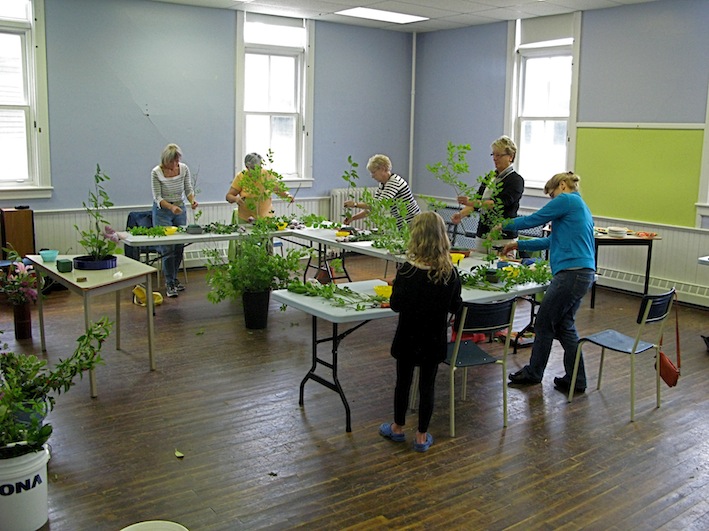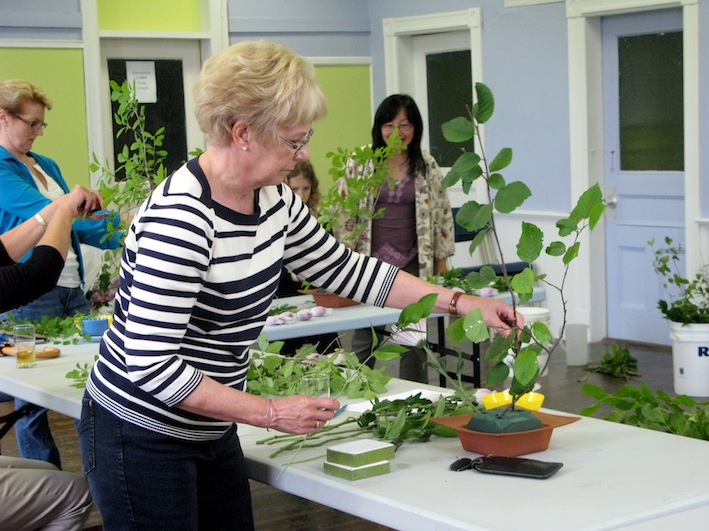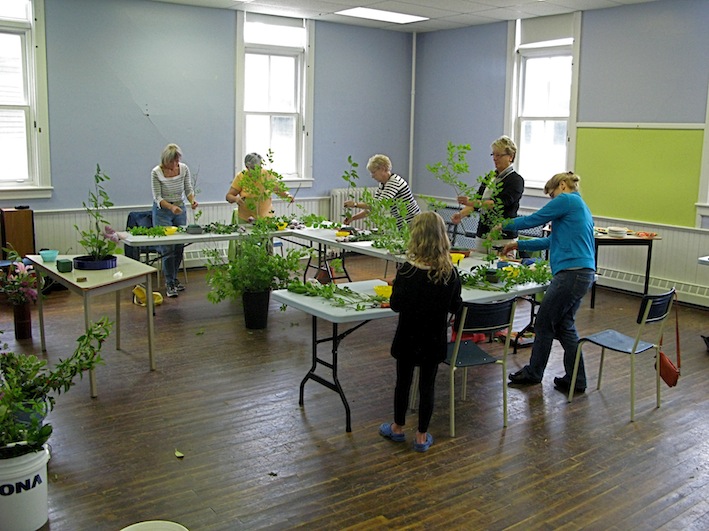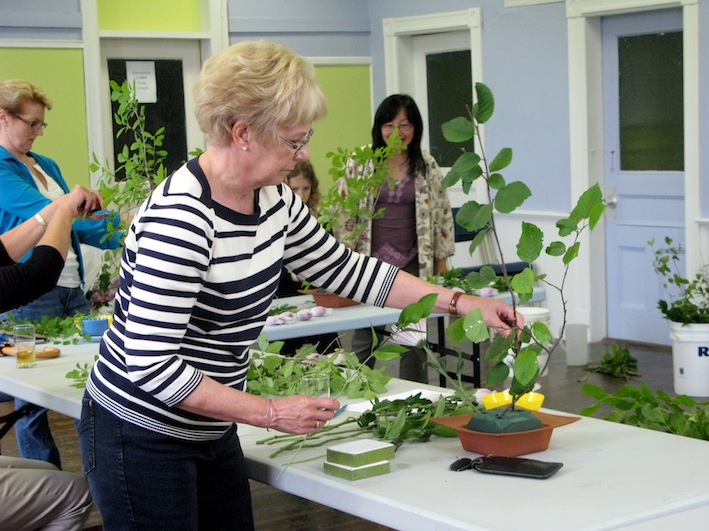 Learning to distinguish the main branches...
"Maybe this flower should be a little lower..."
Our youngest participant...she knew more about plants than anybody else!
Relaxing after they were done.
Lynn concentrating on her nageire.
Susan and her finished work.
See you next time!
(All photos by the ikebana shop. All rights reserved.)